Football Betting Tips: The Do's of Online Betting
Knowing your team has the best player, the most ad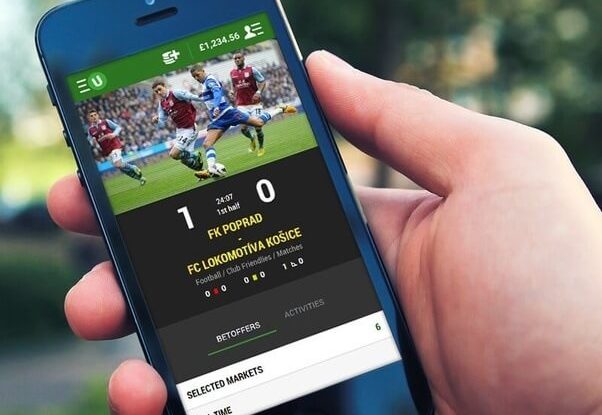 Knowing your team has the best player, the most admired coach, and has a reputation of winning, can be convincing enough for you to place a stake in it. While all these factors increase the probability of winning, it is not always a guarantee it will turn out as you assumed. Even the strongest teams sometimes fail miserably when you least expect them to, and you end up incurring a loss.
As such, no matter what winning edge a team has, it is always good to know that you risk losing your money. However, to place a profitable bet, you might want to stick to some golden rules. Here are four rules we urge you to consider to predict appropriately.
Keep your discipline
Gambling is very addictive, and if you're not disciplined enough, you might continue staking what you can't afford to lose. Don't allow yourself to get to that point. Even when you lose, you must learn when to stop. Otherwise, you might end up chasing losses (most newbies do this), hoping to recover the amount you have lost.
Rather than placing big bets to recover the lost amount, it is best to wait and build up gradually. Most seasoned bettors can attest to this. Even players in the field maintain discipline, which is why we can enjoy those matches. So, simply know when to place bets and when to say no.
Grab bonus offers
Offers are a new norm today, and betting companies are using them to encourage bettors to do business with them. Most major betting companies have unique offers for new customers. Others have an online live casino bonus that helps keep the already signed-up bettors interested. The best thing about most of these offers is that they offer great value and are not always available. So, when they are available and have good value, make sure to get the most out of them.
Shop around
It would be wrong to restrict yourself to a few options when you are betting on football. There are so many options today to consider, with some offering more rewards than others. As such, it makes no sense to restrict yourself to a particular site if you want to make more money. Shop around, get details, and place your bet on the site that offers better returns.
Do your research
You won't make a killing in football betting if you just place bets without doing some research. Even betting companies carry out in-depth research to be able to offer attractive odds.
The best thing about researching is that it helps you bet more prudently. For example, most betting companies tend to focus more on major leagues, and you may find them often neglecting the smaller leagues. If you manage to know teams in these leagues that perform well, you can use that knowledge to increase your chances of winning.
Besides, there is a lot you can gather about gambling companies when researching that can help you take advantage of the various services they offer.
Keep a record
Your past in gambling can help you steer clear of bad predictions in the coming days. So keep a record of your betting activities. With such a record, you can easily know how often you win and lose, plus the games that always reward you. From such information, you may be able to place profitable bets.
Wrapping up
You can make some good money betting, and it is also possible to lose everything you have accumulated gambling. So keep that in mind before deciding to place any bet as there is no surefire way of winning in betting. It is a matter of chances, and therefore very possible to lose more before ever winning. That is why it's always advisable to stake what you can afford to lose.
The above tips only increase your chances of placing profitable bets. They won't eliminate the possibility of you losing. We hope they will help you boost your chances of profiting from betting.
All the best!