Factors to Consider When Betting on Football
Football is the world's most popular sport, and it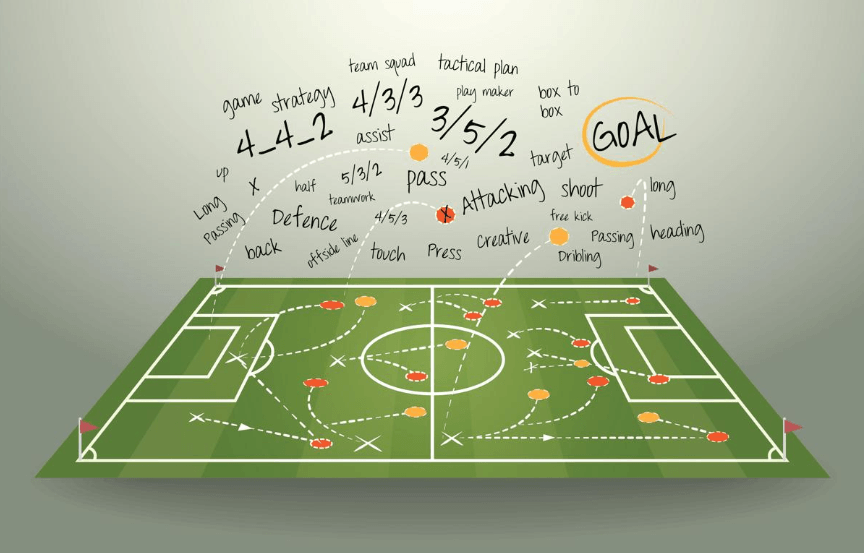 Football is the world's most popular sport, and it's no surprise to find there are many betting possibilities. Here are some factors to bear in mind if you're thinking of wagering on football.
The Odds Fundamentally Matter
The odds are the basis on which all bets should be made. They are not simply what determines your profit if you get a prediction correct, they also make the difference between a good and a bad bet. This is best explained by imagining betting on a coin toss (with any freak result like an edge being re-tossed). If you have odds of evens on head or tails that's ok but not great. The average result of such a bet is to be in neither profit nor loss. But if you have odds of 3/1 then the odds are you will finish ahead (because every two bets, on average, you will lose one stake but win three, putting you ahead by a clear margin). Likewise in football, if there are two closely matched teams and the win only market (a draw voiding the bet and returning your stake) has one of them at 3/1, that is a great bet to make. But that same team at evens is much less appealing. Don't just think about what will happen, think about what the real-world chances of it are and compare that to the odds that you can get.
Speaking of which, having at least a couple of accounts at sportsbooks and/or betting exchanges is a good idea because you will find small discrepancies in odds. Throughout a football season, getting 5% here and 10% there can add up (and if your boss offered you a 10% pay rise that would be no small thing). Be aware that exchanges, which facilitate directly betting against other gamblers, tend to offer longer odds but also take a small percentage if you win (unlike bookies which let you keep everything). In addition, exchanges can be great for betting against as well as for outcomes because every single market has a back and lay (bet against) option.
Bet With Your Head, Not Your Heart
Sports arouse serious passion in fans and even those who are a little more laid back can easily get absorbed in the moment when their team is on the cusp of glory (or facing a serious setback). And that's fine. The problem is when such enthusiasm gets translated into betting, which can lead to two diametrically opposing but equally bad approaches to wagering on sports.
The most obvious problem is when you have a football fan who loves his team and rather overestimates their chances, backing them regardless of what the odds are. It's pretty easy to see how this emotional approach can lead to silly bets being made, and money being lost. Devotion to a team should not be expressed by throwing money away at a sportsbook.
Perhaps surprisingly, the exact opposite stance is taken by many players. Using a totally flawed way of thinking, they reason that betting against their preferred team is the way to go, because either their team wins (and they're happy) or they make money. The purpose of betting is not to act as an emotional crutch or consolation prize for when your team loses. It's there so you can win, finish ahead, and make profits. Players who are unable to bet objectively on markets involving their team should simply not engage in betting on such matches.
Online betting sites often offer both sports and casino games side by side, and many of the same principles (understanding odds and bankroll control) apply to both. If you're thinking of dipping your toe into them for the first time then casinos codes specially designed for new players (also referred as 'new player no deposit codes') can be a good way of finding out if table games, slots, virtual sports, and so on are up your street. No deposit promotions even allow players to try and win real cash without having to risk any of their own.
In-Play Betting Can Be Your Friend – Sometimes
Betting live (also known as in-play) can be something of a rollercoaster. Football has a handy halftime period which many bettors like to use for amending their positions, and this can sometimes be a good thing. But when should you hedge a bit? Both sportsbooks and exchanges may offer the chance to cash out (essentially taking a small but guaranteed win rather than awaiting the result), and contrary bets or hedging is eminently possible too.
Shun terrible odds. Never back something that offers a return of a penny for a wager of a pound. Even something that looks absolutely guaranteed can fail to come off. There is no more obvious example of this in the world of football than the 2005 Champions League Final which saw Liverpool down 3-0 to Milan at halftime, only to level in the second half and then win on penalties. Backing Milan at halftime, as some did, was a classic mistake. And even if the Italian side had actually won, the rewards were puny. By contrast, those who backed Liverpool got the opposite odds and made one hundredfold their stake.
This also serves as a great example of when to hedge. Milan were favourites before the match but it's still a two-horse race so the odds were reasonable rather than fantastic. Anyone who was very green on Milan at halftime could easily put a few pence or pounds on Liverpool at that moment to be all-green (in profit whatever the result).
Start Slow
Because football has such tremendous popularity globally, especially in Europe, it's one of the biggest areas for online bookies. This means that there are literally hundreds of markets on every single top-flight match, whether it's the EPL, La Liga, the Bundesliga, or Serie A. While this does offer a great range of potential bets, it can also be pretty overwhelming compared to other sports that are popular but not to the same extent, such as tennis or Formula 1.
Don't be afraid to start slow, and stick to major markets like predicting winners, or betting on half results. In addition, keep a close eye on your bankroll. If you have £100 to play with then bets of £10 are too high because some bad luck or poor judgement can see that whittle away to nothing very quickly. Individual bets of around 2% of your bankroll a time is more prudent. Speaking of prudence, sometimes specials with multiple contingencies can have temptingly long odds. Just be aware that every single contingency multiplies the chance of a bet failing (if you have three contingencies that are 50/50 each, then the real chance on all of them coming off is just 12.5%).
However, some bookies do offer specials whereby an accumulator/multiple bet (made by players themselves by betting on several different things to all come off) see the stake returned if just one leg fails.
Social Media Can Be Useful
Social media has a lot of trash on it but it can also be great for breaking sports news. A betting exchange, being driven by individual bettors, will respond extremely rapidly and you probably won't be able to react in time to take advantage of odds being wrong, but a traditional sportsbook will take around five to 15 minutes to suspend a market and amend their odds. This can be a great opportunity to make a guaranteed profit, backing something at a bookie then laying it at an exchange.
Because football's a team sport this won't be a match win market or even a tournament/league winner (usually, if a key player goes before the final match that might affect things). Typically, this will be useful should a star striker end up injured. Football matches can have hundreds of markets, including top goal scorer. If the favourite gets injured then every other strikers' odds become more appealing. If a defender gets injured and are joint-favourite for most tackles, the other favourite might become a value bet. Likewise most passes for a midfielder, and so on.
This can also apply to specials on a manager being replaced. If you spot someone's been sacked and can get logged in quickly you might be able to back that at a sportsbook after you know it's happened. These opportunities are relatively rare but they do happen and it's worth keeping your eyes peeled.
Betting on football is big business, but the key to finishing ahead is to keep a cool head and your feet on the ground.