Exciting Ways To Enjoy Football Without Going Out
Football happens to be one of the most popular spo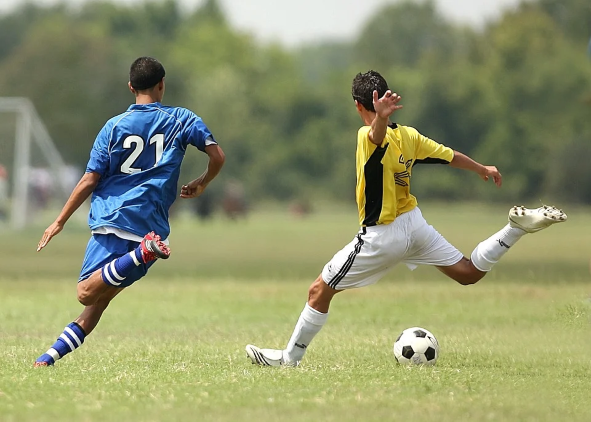 Football happens to be one of the most popular sports that were heavily impacted during the quarantine, seeing as countless stadiums and tournaments were always packed with thousands of fans. The vast majority of national and international sports organizations have postponed their tournaments. The good news is that it's still possible to get your fix of football thanks to modern-day technology. We'll be providing you with a few of the most exciting ways that you can enjoy football without having to get out of your house.
Watch Football Movies
Since there aren't a lot of new football matches being televised currently, it may be time to look towards a different venue for fun. There are a lot of soccer movies that can keep you entertained for countless hours. You can freely pause and play whenever you feel like it, unlike live matches. You can even watch sports movies that are centered on other sports to expand your repertoire, and who knows, you may end up being a fan of a lot of other sports as well.
Betting
Since some matches are currently being played without an audience in different tournaments around the world, you might as well invest the ticket's worth in gambling on football. As technology evolved, gambling shops became obsolete when you have websites that can allow you to bet all you want from the comfort of your own home. If you haven't tried it before you'll find the best live casino bonuses offered to new gamblers. There are a lot of new platforms and features available that allow you to almost bet on everything with great ease.
Watching the Classics
With a sport that's been around for many decades, you won't find any shortage of classic matches to watch; you may even find some black-and-white matches. You can study the entire history of your favorite team and how their chemistry changed over the years. With different players and dynamics used by the coaches, you'll begin to have a deeper appreciation of the mechanics of football. You can also witness the greatness of some of the biggest football legends that have ever set foot onto the green field. There is nothing like kicking back and reviewing truly exciting matches that have made it through the test of time.
Video Games
Almost no football fan can turn down playing video games on their console. They are quite fun and thanks to the rapid development of such an industry, they are becoming a lot more realistic than they used to be. You can spend countless hours playing online or with friends directly. The experience is quite unique as you'll get to experience playing with the athletes you've always watched on TV. You can even watch famous players playing against other players in video game competitions hosted online.
The impact of COVID19 has extended to reach even our most beloved sports. With stadiums looking like ghost towns, it can be a depressing sight for those hardcore fans who never missed a match of their favorite team. As long as you follow the mentioned tips, you'll always get your football fix whenever you feel like it.