Ex-Goalkeep in Kenya honoured by President
Mahmoud Abbas aka 'Kenya One' has been honoured as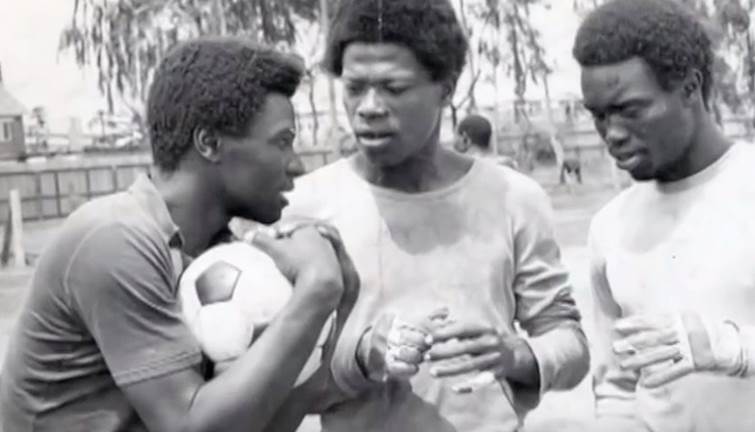 Mahmoud Abbas aka 'Kenya One' has been honoured as a distinguished group of citizens on Mashujaa day celebration in Mombasa on the 21 of October 2019 by the president. Mahmoud Abbas is considered the best goalkeeper ever in Kenya and maybe the best football player in Kenya ever.
During the 1980s Mahmoud Abbas was one of the main reasons why the Kenyan national team was able to win Cecafa Cup 3 times. Now he is getting honoured for his helping the national team winning these cups.
in the 1980s and helped the national team win the Cecafa Cup three times when he established himself as one of the finest custodians in the country. He was also a star in his club club AFC Leopards. Up till today AFC Leopards is still one of the best teams in Kenya. Many people appreciate to read the football news on their mobile device on our website A Football Report. Looking for a new mobile casino? At CasinoOnline.casino you find the latest mobile casino no deposit 2020. There you can bet on the team AFC Leopards that Mahmoud Abbas used to play for.
The nickname Kenya One
Mahmoud Abbas became a star not only in Kenya. But also in many parts of East and Central Africa. The nickname 'Kenya One' was earned. He was especially great at saving penalty shots. He was voted the best goalkeeper for many years in a row.
Another sportsman that got a honoured on the Mashujaa the Ex-Coach for the Kenyan National team (Harambee Stars) Mohammed Kheri.
Comments from Mahmoud Abbas
Today Mahmoud Abbas is 63 years old and have a different take on the endorsement that he just received.
"I have attended the four last Mashujaa celebrations and received nothing. Except praises which does not help me in any way"
The comments reflect that earlier this year the Kenyan player and coach Joe Kadenge passed away. The government then gave Sh5 million for the burial. Mahmoud Abbas argues that it is better to give away the money while they are still alive. Which makes sense.
If you want to read more about Mahmoud Abbas and other Kenyan football players, you can find more football tips at bettingtips.ke. If you are from Kenya, you can also find Kenyan licensed betting sites there.
Hope that you enjoyed the article about Mahmoud Abbas and hopefully appreciate the fame he brought to Kenya during the 1980s.