Can eSports become more popular than football for online betting?
The first online bookmakers were released many yea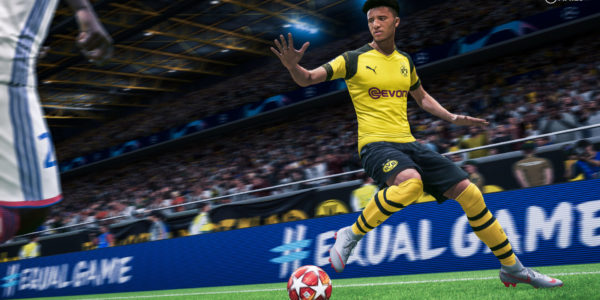 The first online bookmakers were released many years ago, and they quickly became really popular among online bettors because they could wager on their favorites sport from the comfort of their home.
There are all sorts of sports you can bet on, but most people around the world choose football because it is the most popular one. Consequently, bookmakers create thousands of betting markets, especially for the most popular football events.
Although football will continue to be the go-to option for many people for at least a few more years, we believe that its reign will come to an end sooner or later because of eSports. Games such as Dota 2, Overwatch, League of Legends, Counter-Strike: Global Offensive, and so on have millions of fans. Therefore, these titles have tournaments, where the prize pool could reach up to $40,000,000 (for Dota 2 at least).
The fact there are so many people who watch eSports means that many of them like betting as well. If you don't think that the eSports industry will slowly surpass football, here are a few reasons that will change your mind.
Some online bookies are exclusively focused on them
Most of the big bookmakers have all sorts of sports to choose from so they can attract as many customers as possible. However, many gambling operators only focus on eSports. Apart from the fact they offer way more games, they also have exclusive markets and competitive odds. The fact there are more eSports markets to choose from is excellent because the "regular" bookmakers only have the most basic ones.
Most operators started to provide exclusive eSports bonuses
Besides the bookies that only focus on these computer games, some gambling operators even have exclusive eSports bonuses that can't be utilized anywhere else. For example, if you use the Stake no deposit bonus by Efirbet, you will have access to unique rewards that are otherwise hard to come by.
The vast majority of these eSports promos will provide customers with additional funds or free bets. However, there are bookies that also offer accumulator offers. Don't forget to look at the full bonus section if you want to learn more about each promo.
The industry will soon surpass 1 billion dollars
The last reason why we think that eSports will inevitably become more popular than football is due to the industry's tremendous growth. Unless something drastic happens, the eSport scene will soon surpass the 1 billion dollar mark, and it will keep growing.
Besides the fact that people worldwide are starting to get more involved in it, some of the biggest companies in certain areas have begun sponsoring the most prominent events. You can often see names like Mercedes Benz, BMW, Intel, etc., that are supporting tournaments across multiple games, which is a clear sign that the eSports industry has a bright future ahead of it.
Make sure you read at least some information about the hottest eSports titles right now, especially if you're looking for something to bet on.