Betting on Football Games: 101 Guide for Beginners
Football (soccer for some) betting is huge, with p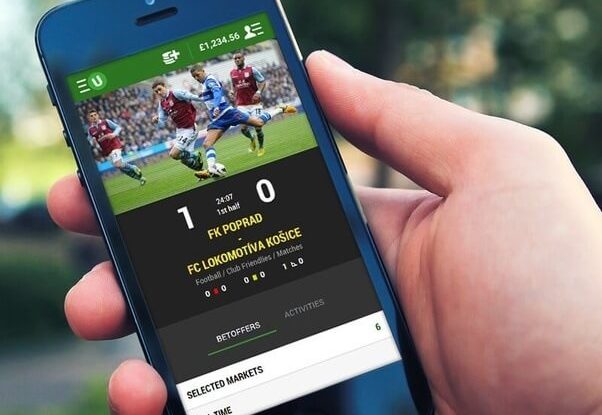 Football (soccer for some) betting is huge, with people betting on every game. It's estimated that there are 4 billion football fans worldwide – more than half the world's population. If you want to bet on your favourite team and make some money, you can do so in casinos around the world.
But if you're new to the world of football betting, there's a lot to know before making a bet.
Understanding Your Betting Odds
When you make a bet, you'll be playing the odds. The odds are important to know because they can be rather confusing. The odds often have:
- indicating that this team is a favourite to win
+ indicating that this team is the underdog
A good example of a real-world example of betting odds would be:
Barcelona –150
Manchester United +400
Using the above odds, let's assume that we bet £100 on Barcelona. If they win the game versus Man U, you'll win £66.67 and would receive a payment of £166.67. However, if you bet on Manchester United, you would win £400 and receive a payout of £500.
Odds are based on the team's strength and chances of winning.
Betting on an underdog always results in winning more money, and it's an option that should only be pursued when you're sure that the team can win.
What About a Draw?
You'll also find betting odds, including a draw. Let's assume that the draw is a +250. Because a draw is rarer, it's going to pay out more. In this case, a £100 on a draw would yield a £250 win for you.

Two-way Lines

A two-way line is the goal line, and it's used to help minimize risks for bettors. You might see the two-way line similar to the following:
Barcelona -1.5 (–150)
Manchester United 1.5 (even)
The two-way line means that bettors would bet £150 on Barcelona to win £100 on the basis that the team will win by 2 or more goals. However, if you bet £100 on Manchester United and they won or lost by one goal, you would win £100.
Keep in mind that two-way lines are only valid for the standard 90 minutes of play.
Three-way Lines
A three-way line is what we covered previously, but with the following:
Barcelona –150
Manchester United +400
Draw +250
When you make a bet, you can also choose to bet on a team or a draw. If the game ends in a draw and you bet on either team, you would lose the bet. The three-way line is only applicable to the 90-minutes of play.
Betting on Totals
Betting on a score is also an option with the over and under, or O/U bet. When you bet on O/U, you'll bet on how many more goals the team will win or lose by. Let's look at an example:
Over 1.5 (+100)
Under 1.5 (-150)
If you bet on Barcelona to win by 2 goals and they do, you would win the bet of £100. However, if Manchester United won by 2 goals or more, you would win £150. You'll still win if the team scores 3 or more goals than the opposing team, too.
Betting on totals is also only valid for 90 minutes of play.
Future Wagers
You can bet on futures, too. When you bet on futures, you're betting that a team will win the league or title. You can also bet on top scorers, and you'll notice the odds and calculations are very similar to what was mentioned previously.
However, the odds are more substantial due to the duration of the bet.
You'll bet on a team to win an event in the future, and if the odds are in your favour, you can win a lot of money. Odds can be massive, with some being +20,000 - +50,000, but these are for teams with little opportunity to win.
Of course, if these teams win, your £10 bet can be worth £50,000.
The odds are definitely not in your favour to win on future wagers, but it's an option that many hardcore gamblers will choose.
Money Management and Football Betting
Many new bettors will want to read through UK online casino reviews & ratings because you need to be sure that the bet will be paid out to you. The best money management strategy is to ensure that the site is reputable and will honour the bets that you make.
Gambling is high-risk no matter how you bet.
However, while you can lose money, the reward can be substantial, too. A high reward is the main reason so many people bet on football matches. Plus, it's great to win money on your favourite team, whether they win or lose.
Managing your money is an art, and a few tips can help you minimise your risks and reap the rewards when you do win. A few money-management rules to follow are:
Create a personal allowance: If you bet often, create a weekly budget that means this is the most that you can spend in any given week.
Diversify your bets: Professional gamblers know better than to put all of their money on one team or bet because the risks are great. So, unless this is a one-off bet, you want to diversify your bets to hedge your losses.
Bet money you can lose: There is never a sure bet. If you can't afford to lose the money you're betting, don't make a bet.
Learn with small bets: Betting is easy, and you need time to learn the basics. Be sure to start off slow with low bets until you understand the odds and how everything works.
Create a stop-loss limit: A stop-loss is the time when you call it quits for a day or even a week. For example, let's assume that you have £500 to bet and you lost £400 today. If you have a stop-loss of £400, it's time to stop betting for the day.
Money management is essential for beginners and experienced gamblers. When you manage your money properly, you're helping protect against substantial losses – always a good thing.