Best Strategies for BTTS Wagering
Football is all about goals and that is the reason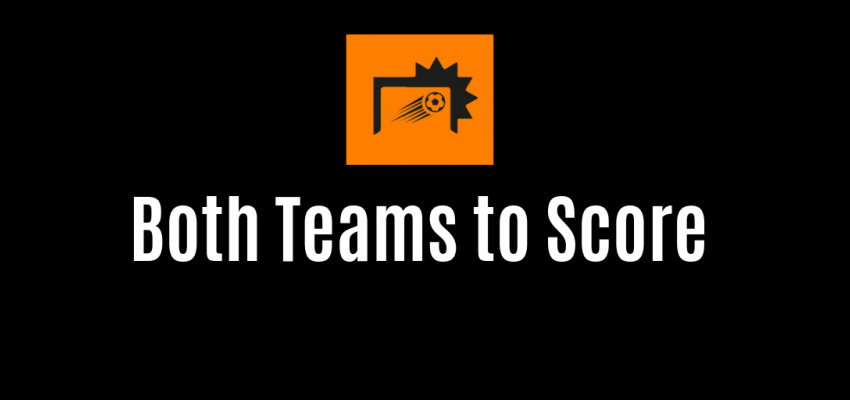 Football is all about goals and that is the reason why we love this sport so much. Every football fan would like to enjoy as many of them as possible in a single match and if you like placing bets as well, you can pick up some winnings. "Both Teams to Score" bets are very popular among punters' population since you don't need to pick the winner of the match. In fact, as long as both teams can find the back of the net, you don't care about the final score. It may happen that your wager is a winning one already after 15 minutes of the game, so you may enjoy the match without any stress. Of course, there are some tips that can help you improve your chances of getting returns from your BTTS wagers. If in addition to placing a bet you also want to try your luck at casinos, at free online pokies you can find plenty of offers without risking your own money.
*Let the Stats Be Your Weapon
Before placing your BTTS bets, you should definitely check which teams are suitable for this market and the best way of getting an insight of how many goals they are scoring, or conceding is by checking stats. Besides getting an average number of goals per game for each team, you should also analyse their stats when playing home or at away grounds. So, if the average figures are below 1.00 for scored or conceded goals, you should avoid these teams. On the other hand, those teams which average figures go over 1.30 are highly recommended for this kind of bets.
*Always Check the Standings
You cannot rely just on the stats, but you also need to get wider picture and check the league table before placing your wagers. Although the final outcome in terms of a winner of the match is irrelevant, if there is a huge disparity between teams, then we should avoid these kinds of matches. For instance, if a league leader plays at home against the side which is fighting against relegation, it is hard to expect that the visitors are capable of bagging a goal.
*Head-to-Head Record
You shouldn't skip checking head to head record of teams involved as this can give you an insight of the tradition between the teams. Sometimes, you can find that teams have a habit of scoring a lot in their clashes, although they haven't been so productive by looking only at statistical parameters. Or otherwise, the clashes between some teams can be traditionally tight ones.
*Check the Form
Although form is variable parameter, it can help you find the right picks. Certain team might be very productive lately, or their defence cannot pick themselves up and those can be good candidates for getting into your bet slip. Also, you should avoid teams which struggle to find the back of the net in the latest matches.
*Check for the Most Productive Players
If a player has caught up the form, the chance for scoring increases no matter what the opponent on the other side of the pitch is. On the other hand, if the top goalscorer of a team is not playing due to any reason, it might be better to skip that team for a while.
*Best Leagues for BTTS Bets
Some leagues seem to be more efficient than the others and you should do a bit of exploring to find the most suitable ones for this kind of bets. From the most popular ones, we can highlight Bundesliga or Eredivisie, while Swiss Super Liga and Belgian First Division A are good choice as well.