Ancelotti backs Beckham to become football manager
Ancelotti backs Beckham to become football manager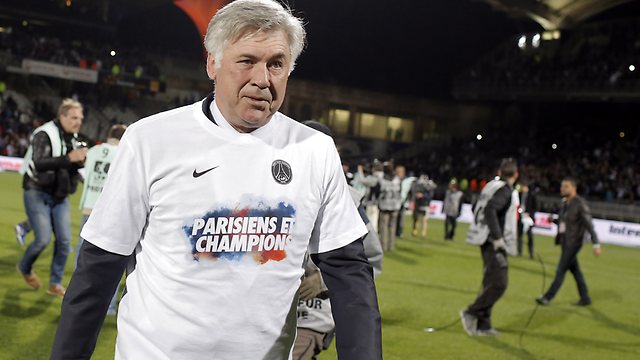 Paris Saint-Germain coach Carlo Ancelotti believes retiring football legend David Beckham could yet become a football manager in the future.
The former England midfielder played his final professional match after the emotional farewell at the Parc des Princes on Saturday night, and even though he has never been expected to start a career in management, Ancelotti believes it is a possibility.
"Today he finished as an old player, tomorrow he will be perhaps a young manager," Ancelotti told reporters after PSG's 3-1 win over Brest.
"I'm proud of having coached a great player and professional who gave a beautiful image to the game of football. I respect him.
"It was the right thing to do to choose Beckham as captain for his last match. All the players backed the decision. Beckham will have a lovely memory of this night."