A Guide to the Football Events You Can Bet On in 2022
Football tops the list of the most popular sportin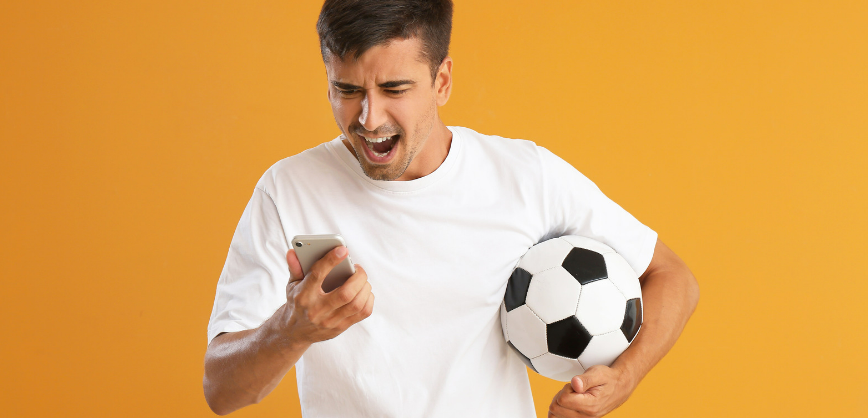 Football tops the list of the most popular sporting events globally. Therefore, it's not surprising that many people want to bet on football events, with the practice gaining tremendous popularity. Many football enthusiasts wish to bet on their favorite sport, causing the soccer betting niche to grow significantly.
Also, online casinos have many football-themed slots where punters can wager their money and win lucrative prizes. However, anybody new to football betting should understand the best events to bet on and stand higher winning chances. This article explains how football betting works and the events you can bet on in 2022.
How Football Betting Works
Several online casinos feature football bets. Betting on this sport involves punting on specific events from tournaments like the English Premier League, Champions League, Copa America, European Championship, FA Cup, and FIFA Club World Cup.
The basic concept of this betting is similar to other sports betting. The house sets the betting odds or a line on every side bet. The gambler takes the chances with where they think will be the landing position for the final score. Here, the critical thing to know is that football differs from most sports slightly in betting odds. Also, understanding how football works gives the punter an edge.
Football Events to Bet on in 2022
Several online casinos allow gamblers to bet on different football events. However, punters should wager their money on gambling sites that provide the highest returns. If you're new to football betting, this article highlights some of the events you can bet on this year.
Football Matches
Match bets are common in online casinos that allow customers to wager on football. With this basic football bet, a gambler selects the winning team of the match. Most online casinos enable bettors to choose different options, including team one win, two wins, or a draw. When placing a match bet, the crucial consideration is that the payouts apply to the 90-minute play. If the teams have level scores, the draw odds win, regardless of the achieved results through the penalties or extra time.
Double Chance
Double chance is a football bet where the gambler wagers on 2 or 3 results of a game to increase their winning chances.
Potential combinations can include:

Home team or away team's victory
Draw or away team's victory
Home team's success or draw
If the gambler's combinations win, the casino pays them the winnings. However, this bet has lower odds than a one-match outcome because the winning chances are high. Therefore, this football bet is suitable for a betting enthusiast that plays safely.
Player Props
The basis of this football bet is the detailed market set focusing on the shots number, player's abilities, offsides, and tackles. Player props can also include the free-kicks, throw-ins, and corners. The payout for this bet depends on the website where the gambler places a bet.
Football is generally an unpredictable sport. Therefore, betting specialists use different techniques to decide on their bets. Team standing alone is not sufficient to determine the strength of a team. Instead, a team's overall quality depends on every player's performance. Therefore, some gamblers analyze different players and bet on them after analyzing their past performance and statistics.
Same Game Multi or Bet Builder
Bet Builder is a relatively new approach to football betting. However, its popularity is increasing among sports betting enthusiasts. A bet builder is a stake that a gambler places for outcomes group accumulated from one match.
The chance of these happening is low because of the outcomes' number. However, betting on this event is ideal for an experienced better than knows the involved teams. Additionally, they are suitable for small bets with more enormous odds that a gambler can realize by grouping several results like corners, yellow cards, and goal scorers instead of wagering on individual markets.
Asian Handicap Bet
The Asian handicap bet involves a selection with an overcoming handicap, eliminating the draw possibility in betting terms, making it unique. Each team has a minus or plus figure from the bookmakers denoting their handicap, which could be a whole-goal handicap like +2 or +1 or a half goal handicap, such as -1.5 or +0.5. Each playing team's positive or negative figure from the house represents its handicap.
European Handicap Bet
This bet is the same as the Asian handicap bet but has two primary differences. One, the draw is an option. Two, the handicaps are whole numbers.
Goal Scorer Betting
As the name suggests, this event entails betting on a specific player to score during a football match. Gamblers can bet on different outcomes, like the last or first goal scorer during a game or at any time. Their odds of scoring at any time are shorter due to the higher chance that it will happen.
Taking chances on these bets is a good idea when a player is in good physical condition, and the team's overall performance against the opponents is better. Thus, you can bet on a goal scorer if you believe that the team has a higher chance of winning.
Bookmakers have reasonable offers to allow gamblers to select any player on the pitch. Therefore, analyze the possibility of a team scoring and the player with a higher scoring chance to place your bet wisely.
Next Player and Manager Odds Markets
Some casinos allow unique odds on specific events that may happen off the pitch. For instance, an online casino can allow you to bet on the Next Manager that a club will sack and who will likely take their position. Also, some online gaming platforms allow customers to bet on players that will leave their clubs during transfer windows.
Final Thoughts
Football betting is straightforward due to this sport's popularity. Almost every betting site allows customers to bet on different football events. Nevertheless, gamblers should understand what betting on these football events entails to enhance their winning chances. Also, they should consider various football events to bet on what suits them.