3 African Players to watch out for in the 2022 World Cup
The 2022 World Cup is sure to be another classic e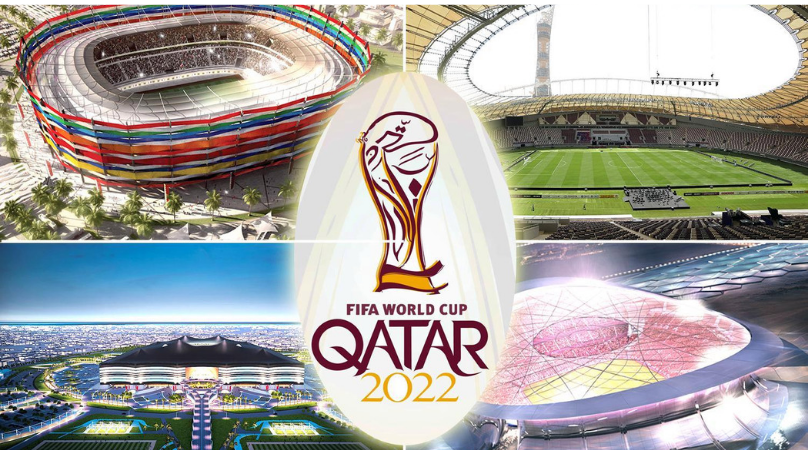 The 2022 World Cup is sure to be another classic event. And as it happens, African interests have never been higher. While the tournament is still in the qualifying stages at the time of writing, the excitement is already off the charts for a few key players to perform on the greatest stage in football. These are the guys that we'd like to pay special attention to in this article. Regardless of their national teams, each of the players we are about to mention has that little extra magic in their locker, and that's why we can't wait to see what they come up with for the main event!
And before we continue, don't forget that the best African online betting sites are already taking some wagers ahead of the 2022 World Cup!
Mo Salah
Mo Salah is a household name these days, mainly thanks to the way he has blown the Premier League apart with his current club, Liverpool. Salah is one of the most talented strikers in the world, there is no doubt about that, but like many of the other guys on this list, he's not exactly surrounded by world-beaters when it comes to international football. In fact, he is in a class of his own when he sticks on an Egypt jersey, but as we all know, players of this caliber can absolutely win games almost single-handedly.

We've seen this time and time again with players of a similar quality to Mo Salah, with the greatest example of them all being Cristiano Ronaldo for Portugal. But bringing the focus back to Salah and Egypt, they are scheduled to kick-off their qualifying campaign in June 2021. And one thing is for sure, given the absolute misery of their 2018 campaign, Salah will be eager to establish himself as an Egyptian hero.

Then again, he did seal the winning goal to get Egypt to the World Cup main draw in the first place back in 2018, and he will likely need to pull off similar performances to pull them through once more.
Riyad Mahrez
Riyad Mahrez is arguably one of the best African players around right now, and he is definitely the best player for his country, Algeria. This was solidified when he led the team to win the African Cup of Nations in 2019. It wasn't just his skill and general performances that made him a national hero, almost instantly, it was the way he also radiated his sheer self-belief onto his teammates too. And while this extraordinary success was almost two years ago now, it's clear that Mahrez is still improving as a player - just look at his records at his domestic club, Manchester City, if you are in any doubt.

The guy's won enough silverware in his relatively short time at the club to fill several trophy cabinets, and as a critical first-team player, he is still heading towards more and more trophies as we speak. Not only is Mahrez incredibly quick down the wings, but he also has that cool head that allows him to slow down the play and pick out passes that can really cause problems for the opposition.

On that note, Algeria is red-hot favorites to qualify in first place from Group A in the World Cup qualifiers this summer, and we will certainly be watching him closely.
Sadio Mane
Finally, we have another Liverpool superstar, this time in the form of Sadio Mane. Just like Mahrez mentioned above, Mane is a winger, and he is one of the very best in the world at what he does. Of course, Mane plays for Senegal, and he is probably the most decorated player the country has had over the last few decades - at least concerning his general abilities with a football. In the last World Cup, Sane started all 3 of Senegal's group games, and even though they didn't ultimately make it through the group stage, Sane clearly showed that he has what it takes to lead his team on the big stage.

Given that he is now more experienced, wiser, and indeed better as an overall football player than he was back in 2018, we feel that he could certainly raise a few eyebrows at the 2022 World Cup. Senegal is tipped to breeze through their qualifying group, and assuming they do that, we can't wait to see what he comes up with in the main event.
Conclusion
African teams haven't always performed the best in previous World Cup's, but if anyone has the abilities to change these fortunes around, it's the three guys we've mentioned right here. Who knows, maybe we could even see a surprise winner in the next event?