12 Football Stars Who Received Most Trophies (2023 Updated)
Winning a trophy is the pinnacle of a player's car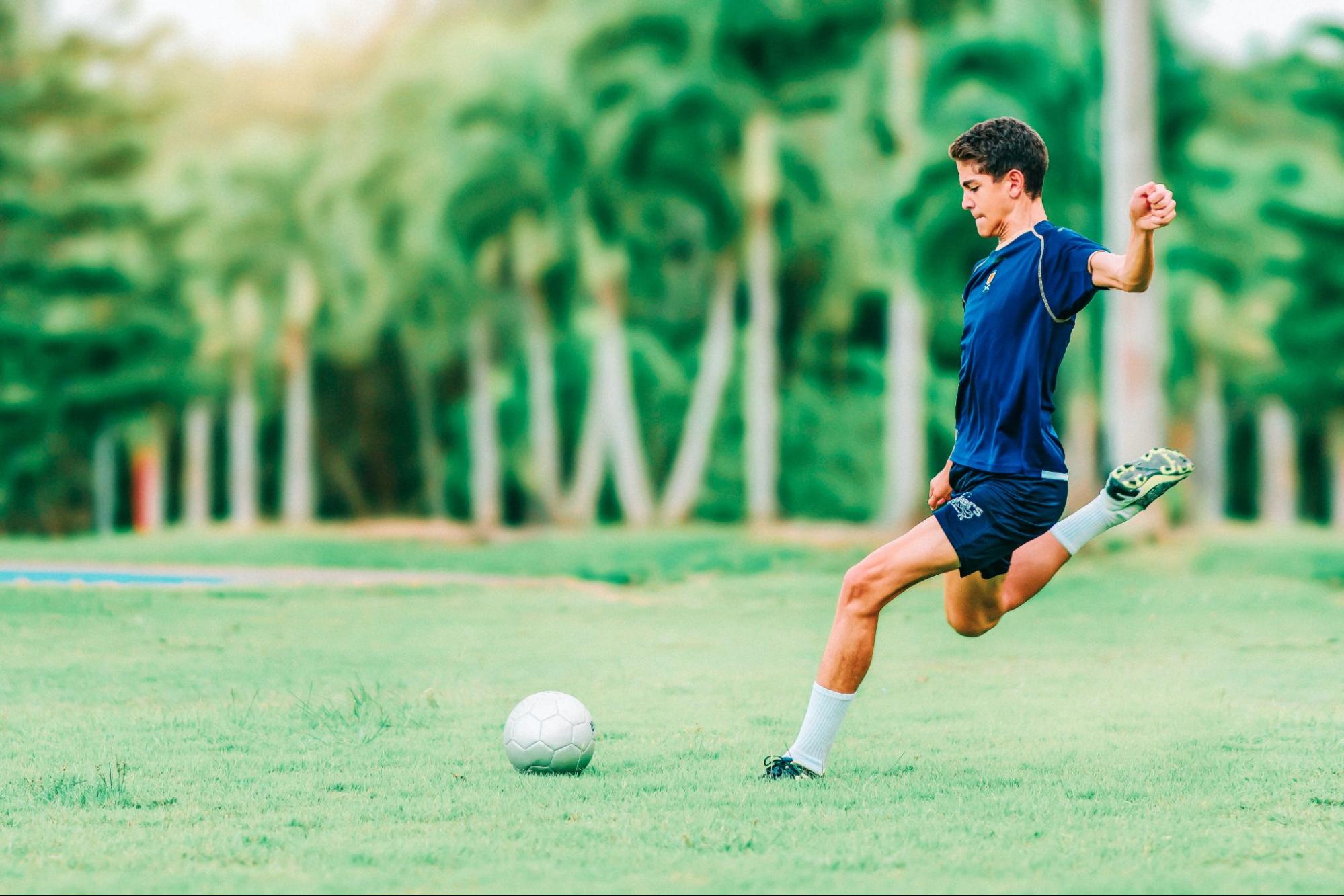 Winning a trophy is the pinnacle of a player's career. There have been greats throughout football history who controlled the pitch but could not bring home the hardware. However, there have also been famous players known for their ability to win in critical situations and get multiple awards for their efforts.
The most awarded footballers in history are revealed in this post.
So, if you're a fan of football who loves to get matched betting tricks, or if you're simply a footballer fan who wants to know the most awarded players, this page is ideal for you! Read on for more!
Lionel Messi, with 43 Trophies
Leo Messi has now won more football trophies than Dani Alves. With PSG, he won the Ligue 1 title for a record-breaking 43rd time. The Argentine legend won the 42nd title of his illustrious career with his historic triumph at the FIFA World Cup 2022. After winning the Copa America 2021 with Argentina, he went on to win the Finalissima 2022 and the FIFA World Cup 2022 in a year. Messi left Barcelona for the French League and joined PSG, where he continued his stellar career. While he could not bring a UCL title to the French powerhouse, he did help them win the French League.
Additionally, he and PSG won the 2022–23 French Super Cup. He has a good possibility of being the most decorated person in terms of prizes and is generally considered the most talented person in history. Messi now holds the record with 10 La Liga, 4 Champions League, and 7 Spanish Cup victories. The Argentine master also led his country to Olympic glory.
Dani Alves, with 43 Trophies
Dani Alves won 23 major awards throughout his eight seasons with Barcelona. This includes six La Liga titles and three Champions League crowns. Alves won the Copa America on two separate occasions and the Confederations Cup once with Brazil. Alves has yet to win a trophy during his second term with Barcelona. The Brazilian icon has since added another trophy to his collection, bringing his total to 42.
Andres Iniesta, with 39 Trophies
The famous midfielder is at number three on the list, boasting 39 championships. The famous midfielder for Barcelona and Spain was a playmaking genius. Furthermore, he netted the game-winning goal for Spain in the 2010 World Cup final, delivering the trophy to the Reds for the first time in their history. He led an invincible Spanish squad to European titles in 2008 and 2012. He has remained in the top half of this extraordinary list thanks to his nine La Liga titles and four Champions Leagues won with Barcelona. After leaving Barcelona, he joined Vissel Kobe of the Japanese football league and helped them win two titles.
Hossam Ashour, with 37 Trophies
Hossam Ashour, a legend in Egyptian football, is likely the least well-known player on this list. Ashour spent nearly twenty years with Al Ahly, and during that time, the club won every championship it could. Ashour has had an incredible career, becoming one of the most accomplished soccer players ever.
Maxwell, with 37 Trophies
Since the beginning of his 17-year career in 2000 with Cruzeiro, Maxwell has won an impressive 37 championships. Among his many notable accomplishments are two La Liga championships, four Ligue 1 championships, and three Serie A championships.
Gerard Pique, with 37 Trophies
At no.8 on this list is a man who is one of Barcelona's most reliable defenders. However, he was integral to Manchester United's defense in the English league. Pique won his first four trophies with Manchester United before making his phenomenally successful transfer to Barcelona. It's not the end yet, though, because he still has some time left with Barcelona to win a few more trophies. In 2010, Pique and Spain won the FIFA World Cup; in 2012, Pique and Spain won the UEFA European Championship.
Ryan Giggs, with 36 Trophies
One of Manchester United's all-time greats, Ryan Giggs, is a legend in his own time. Although he is a Premier League legend, he could not secure a spot in the Hall of Fame. After 24 years, Giggs left Manchester United as the club's all-time leading scorer and winner of the Premier League, the FA Cup, various cup wins, and the UEFA Champions League thrice. With 36 titles to his name, he easily cracks the top six.
Kenny Dalglish, with 35 Trophies
With 35 major championships to his name, Sir Kenny Dalglish has cemented his place as one of Liverpool's all-time greats. Six Premier League championships, four League Cups, three European Cups, and one UEFA Super Cup were all won by him. During his time on the football pitch, he also won many other honors.
Vitor Baia, with 34 Trophies
This Portuguese superstar played with Porto for most of his career, except for a two-year stint with Barcelona. Twenty-five of Baia's fifty trophies came during his stint with the Dragons.
Cristiano Ronaldo, with 34 Trophies
Cristiano Ronaldo, one of the best footballers of all time, has amassed a whopping 34 titles. In the 2020-21 season, he added the Supercoppa to his collection of trophies with Juventus. In his new role with Manchester United, the Portugal great has yet to bring home any hardware.
Sergio Busquets, with 34 Trophies
The legendary Sergio Busquets of Barcelona and Spain earned 34 medals throughout his playing days. To a large extent, the success of Barcelona and Spain during Buquests's time may be attributed to him as one of the finest central defensive midfielders of all time.
Along with his awards, one of the highlights of his international career was winning the UEFA Euro Cup in 2021 and the FIFA World Cup in 2010.
Xavi, with 33 Trophies
Current FC Barcelona manager and Spanish icon Xavi Hernandez tops this list. The midfield wizard is revered as one of the all-time greats and a trophy-winning machine. The Spaniard played a crucial role on Pep's 2009–10 Barcelona team that went on to win the sextuple. He also played on the Spanish national team that won the 2010 World Cup and two European Championships. During his time as Barcelona's manager, Xavi will likely make a few more acquisitions. The legendary Swedish striker Zlatan Ibrahimovic is tied with Xavi at 33 trophies.